Frequently Asked Questions
Why does my pet need to have an exam before I can buy flea or other medications?
In order to maintain the veterinarian-client-patient relationship (VCPR), a legal requirement for dispensing ANY medications, we need to examine your pet annually. For us to be able to provide the best service to your pets, we need to ensure they are healthy enough to have medication. Some medications need to have bi-annual or annual testing done to monitor changes in your pet's health. These recommendations allow us to offer a high standard of care to your pet!
Why does my pet need an annual heartworm test if he/she never misses his/her monthly prevention?
We require an annual heartworm test for several reasons. A few of them are:
If there is a lapse in prevention, either through forgetting or pet not ingesting the medication, etc., it can be caught early and treatment options can be discussed.

Heartworms are carried by mosquitoes, so they are prevalent in our area.

The test we use to test for heartworms also tests for several tick-borne diseases.

If your pet contracts heartworms and is left untreated, it can kill your pet.

Being on heartworm medication while positive for heartworms can breed resistance to the medications we use for heartworm prevention. Some of the medications used for heartworm prevention, can cause a reaction in your pet that can cause death if they have heartworms.

This is the standard of care we offer all our patients. We treat our own animals with the same level of requirement. It really is what is best for your pet!
Do you offer boarding?
At this time, and for the foreseeable future, we do not board pets. Unfortunately, when we were boarding pets, we started to have issues with having enough room for our hospitalized patients and those dropped off for testing or surgery. If you are looking for a local place to board your pet, please feel free to give us a call. We can give you the numbers of some places in our area. When you make a reservation for boarding, please make sure to ask the facility what vaccinations they require. We can make sure your pet is properly vaccinated (and protected) for their hotel stay at another facility!
Can I get my pet's food at your clinic?
We only offer prescription diets at our clinic. If you are looking for a maintenance diet to feed your pet, please ask the doctor what they recommend during your pet's annual examination. If your pet requires a specific diet, we will have it here at the clinic for you. Please note; Hill's/Science Diet is ordered every Friday and received on Monday. If you need a specific diet, or you order a larger quantity than what is on the shelf; we will need to know you need it before 2 pm on Friday. If you have something ordered for you, we will call you when it arrives.
I want to order my pet's medication online. How can I do that?
Waxahachie Veterinary Clinic offers an online store!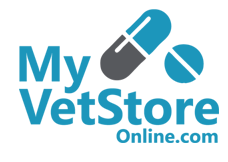 Why do I sometimes have to wait for my appointment?
Sometimes it is unavoidable to wait longer than expected for your appointment. We apologize ahead of time if this ever happens to you. Sometimes we see a pet that is very ill and the owner is having to make the decision to put them to sleep. This is not an easy decision and we want to offer everyone as much time as needed during this type of situation. Sometimes, we have overbooked ourselves when we were trying to accommodate as many people as possible. Sometimes, an emergency has occurred and we are busy, hard at work trying to save a life.
We strive to be open about these types of situations and give you the option to wait it out or reschedule if you can't wait. We know it can be frustrating to wait for an excessive amount of time, but we want to make sure your pet is evaluated properly and we have answered all your questions. When we are in the exam room, you have our full attention and we will offer you as much attention as you and your pet require. As always, we appreciate your understanding and know that if your pet is someday very sick or in critical condition, we will take as much time as is necessary to help them too!
I have an emergency and it is after you close. What do I do?
If you have an emergency and we are closed, you can call our number to get the number for Animal Emergency Hospital of Mansfield. Their information is also in the link below. They are open 24 hours. If you have a true emergency, you may go there at any time and walk in to have your pet cared for immediately. Tell them you are one of our clients and they will keep us posted with your pet's progress so you don't have to! (Link for Animal Emergency Hospital of Mansfield)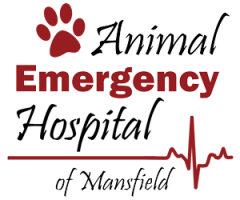 Address:
301 North US Highway 287, Mansfield, TX 76063
Phone Number:
(817) 473-7838
Can I just walk-in instead of making an appointment?
We are by appointment only. We do not offer any walk-in times and an appointment is required.